Moissanite - An Alternate Of Diamond
No One Can Identify It From Naked Eyes,
Not Even A Jeweller !!
Diamonds are the most exquisite and expensive stones in the world. They are known for their beauty, prestige and quality. Diamonds are also known to be very expensive.
But what if you can get a stone that looks exactly like diamonds? And it is not an imitation or fake, but a real one! You will get an exact replica of diamond in every aspect; from its color to its lustre and sparkle. The Moissanite Jewellery has all the same properties as natural diamonds with superior brilliance and fire.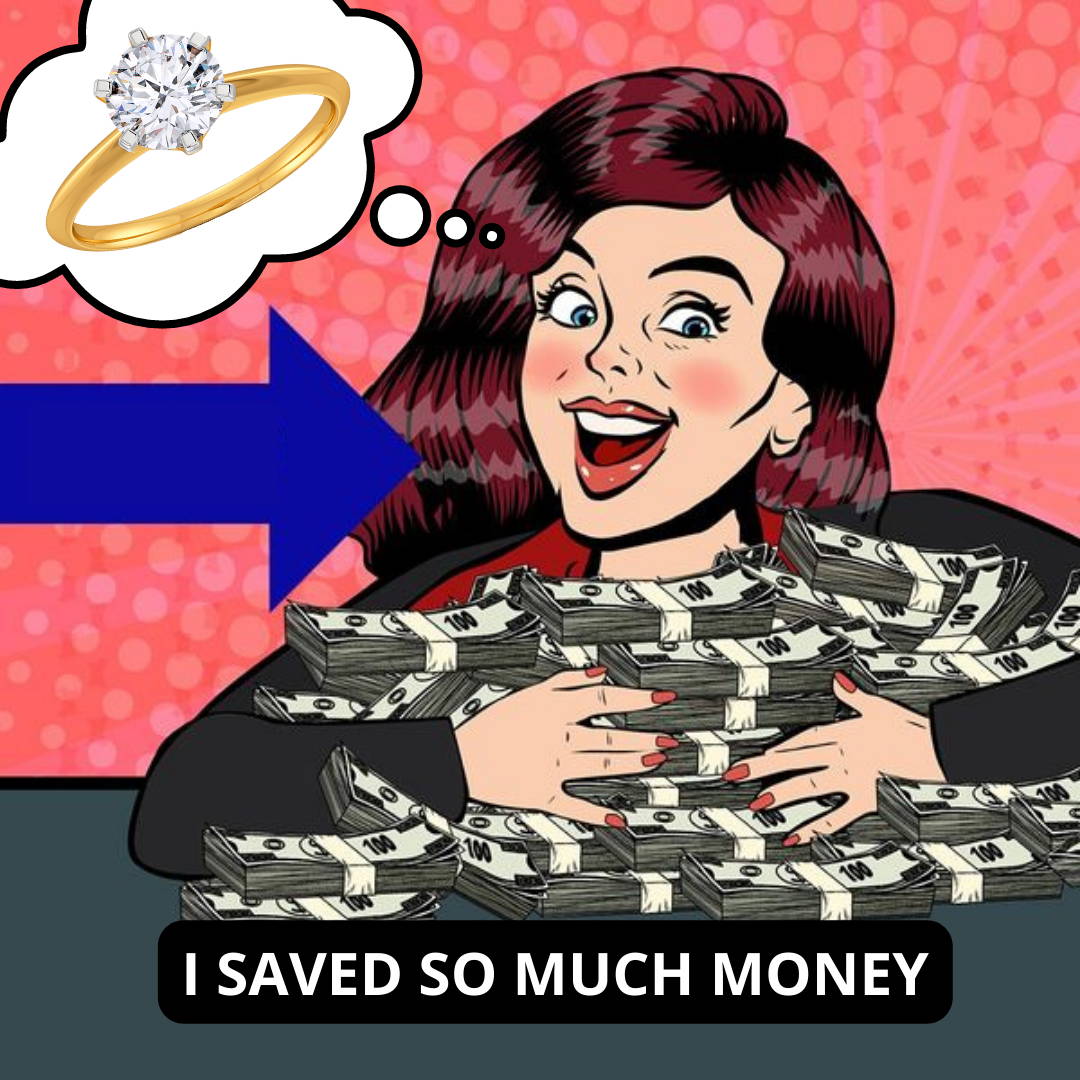 Moissanite costs just 3% as compared to Natural Diamonds.

The hardness of Moissanite gemstones is 9.25, so they are suitable for everyday wear.

Moissanites are more Brilliant than Natural Diamonds. They look and last like Natural Diamonds forever.
Moissanite vs. Natural Diamond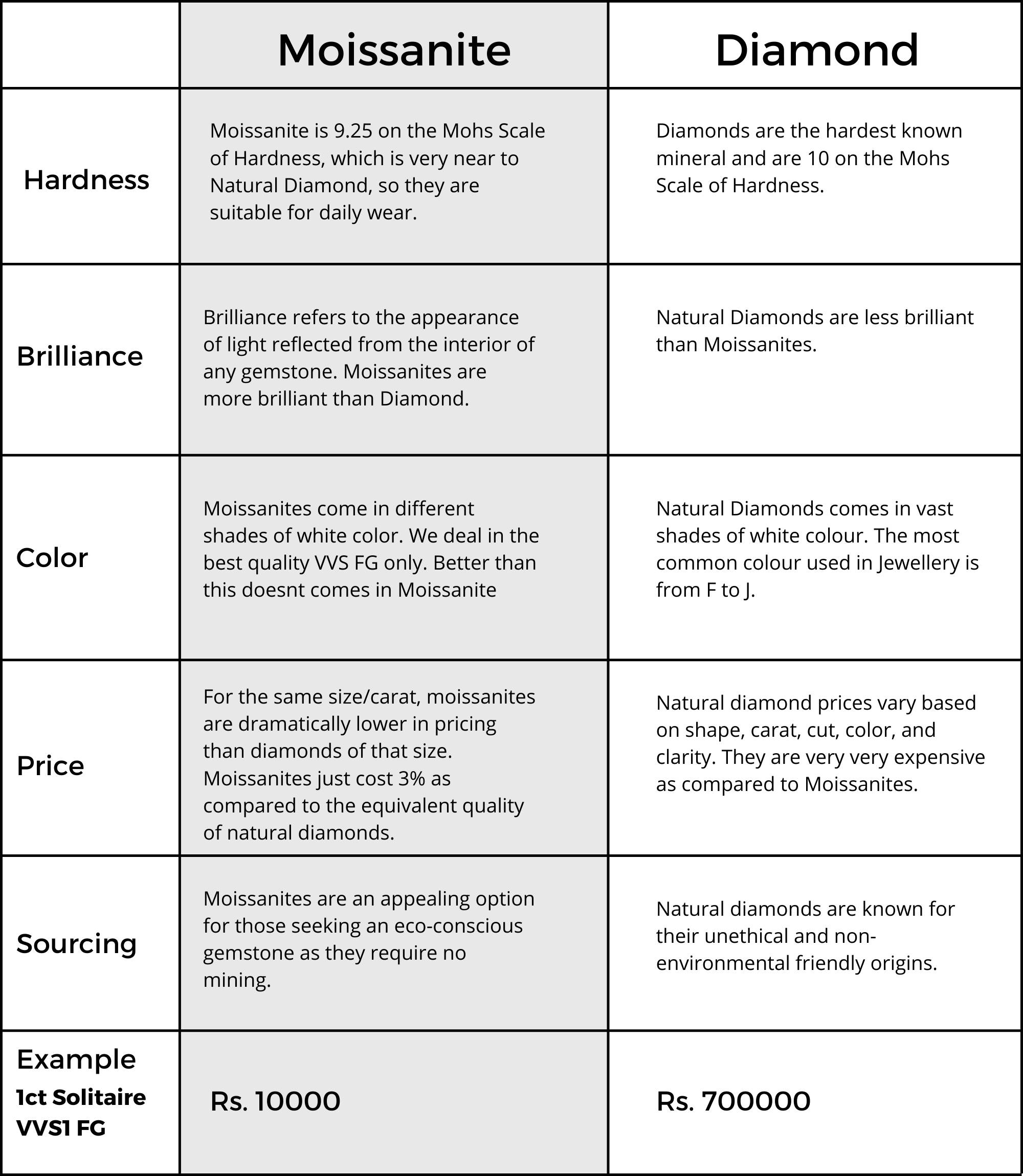 Frequently Asked Questions
How Close Are Moissanites To Diamonds?
Moissanites look exactly like Diamonds. They test as diamonds on a diamond tester. In fact, they are such a close match to diamonds that no one can identify them from naked eyes, NOT EVEN A JEWELLER. It is NOT a cubic zirconia or american diamond which is just a piece of glass
What Is The Cost Difference Between A Moissanite And A Diamond?
Bejeweled Moissanite Solitaires cost about 3% the price of an equivalent diamond solitaire! A 1 ct Diamond in FG color VVS1 clarity would cost approximately INR 7,00,000 versus a 1 ct Moissanite of the same quality for INR 10,000.
Does Moissanite Last Forever Like Diamonds?
YES! Essentially composed of carbon and silica, it has an incredible hardness of 9.25 which is just next to diamonds. This would never let it scratch or become cloudy or fade with daily wear.
Is The Jewelry Set In Gold?
Yes, all our Jewelry is set in 14k or 18k Gold. The colour of the gold can be chosen from White, Yellow or Rosegold. All our Jewelry is 100% solid gold and not gold plated.
Are Moissanites Available In All Shapes & Sizes?
Yes, Moissanites are available in all shapes Like Round, Princess, Pear, Square, Oval, Trillion, Triangle, Marquise, Emerald and Cushion. They are also available in all sizes from 0.05 ct to 15 ct